A Ton of Green Courage – Paul O'Connell reaches 100 caps for Ireland
Posted on March 13, 2015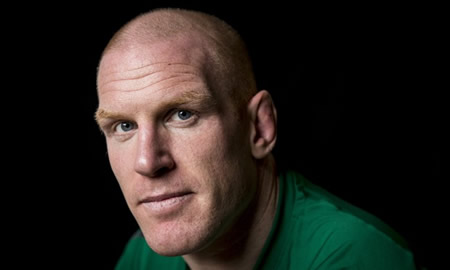 Tomorrow, Saturday March 14th 2015, will see another Irish Rugby legend reach the 100 cap milestone for Ireland. Joining Brian O'Driscoll, Ronan O'Gara and John Hayes will be current Ireland captain, Paul O'Connell.
Much has been written about O'Connell the man, the warrior and the leader. Quite simply he is one of the greatest Locks that Rugby Union has ever had. This is not a statement made through rose tinted, or green in this case, glasses. No, the world over he is regarded as a true great, by fans, coaches and players alike.
There is a level of professionalism, hunger for perfection and drive that is found in every sporting great. The higher up you go the more and more refined and concentrated this level gets. In Paul O'Connell it surely must be poitín strength! It is so hard to measure the greatness of a man as humble as he. Always seeking to improve both himself and his team, Paul has been a leader from day one. When he finally leaves the green shirt behind, a nation will feel a massive sense of loss. And yet at the same time a nation will feel real pride. Pride having been lucky enough to have been able witness history in the making, to a legend being born, to one of our own reaching the very top of the world game and then taking it higher, inspiring those below to follow.
BSMG, like every other red blooded Irish person and rugby fan, will watch the 2015 6 Nations title decider against Wales tomorrow with an immense sense of pride knowing that another Irish legend joins the elite rank (currently 12) of rugby union international to reach the 100 cap mark. Unlike previous times such as O'Driscoll, O'Gara and even The Bull Hayes, this time around it seems to mean more. Paul is the humble man, one of us and someone we can both idolise and yet aspire to. From normal beginnings he has reached the top and shown us all that it can be done. He dares us to dream. Maybe that is why it means more.
It's clear there will not be many more caps to come for Paul O'Connell, all great things must end. We know it's soon but we still hope it never comes.
Plaudits have been many this week to mark the milestone, with some of the best linked below.
As part of the ThreeIreland – "All It Takes" promotion, a short bio of O'Connell has been made to honour the man and the achievement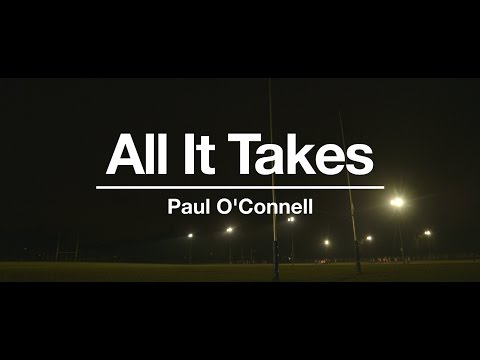 Photograph: Tom Jenkins for the Guardian Tom Jenkins/Guardian