Autumn Rugby Internationals 2014
Posted on November 6, 2014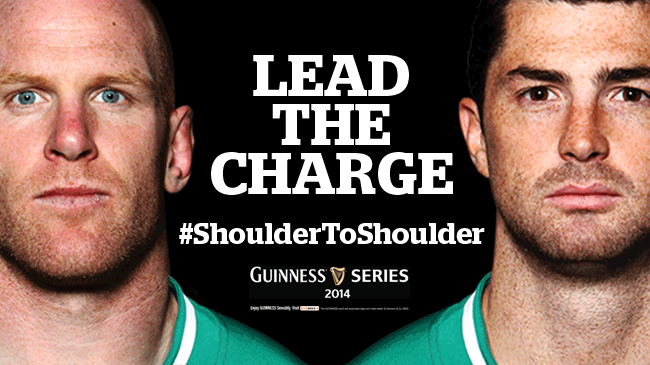 Summer is over, the evenings are darker and the unseasonal mild weather has made way for the cold and wet of November. That can only mean one thing in the rugby world; it's Autumn International Series time! This year sees Ireland host 2 of the big three, South Africa and Australia. Sandwiched in the middle is a visit from Georgia.
2014 sees a new era for Irish rugby. 12 months out from the 2015 World Cup in England and this Irish team is faced with a whole raft of new challenges. No O'Driscoll this time around. He, along with his tv friendly nose, will be offering some punditry from the comfort of a warm studio. A whole new centre partnership needs to be found and fast. No O'Brien, no Healy, no Best – all injured, some long term. Add these to a growing list of casualties that includes Mike Ross, Nathan White and Marty Moore and I think it is fair to say that Ireland has some problems.
Manager, Joe Schmidt, has rightly tried to blood some new players but already, before even a ball has been touched, the first debutant, Nathan White, has fallen foul of the Irish injury hoodoo. Not exactly the best preparations for the visit of South Africa this Saturday. A South Africa I might add that finally ended New Zealand's 22 game winning streak. Ok perhaps a little fortuitously but still, they are the first team to beat the All Blacks in over 12 months. This only hints at the calibre of the opposition Ireland faces.
This South Africa brings a combination of new and old. New in that they possess a speedy, ball shifting, line breaking set of backs. Old in that they bring that same old physicality and strength in the scrum. It seems that the Springboks are taking this tour very very seriously too. Straight from the Rugby Championship the squad came directly here and have been training together for the past fortnight. What this means is Ireland will face a battle hardened, rested, tested and coherent squad that will see the same 15 that lined out against New Zealand take to the field against Ireland on Saturday. Make no mistake, this will be Ireland's toughest test of the series by far.
So what can we expect on Saturday? Well for starters the new Ireland centre pairing of Jared Payne (13) and Robbie Henshaw (12) is likely to come under some serious pressure. This is a pairing not tried before, ever. Plus, between them you could count the number of international caps they have on one hand, and then have left overs. Baptism of fire springs to mind.
The Ireland pack is sorely weakened with the absence of Cian Healy and Sean O'Brien. Both are huge ball carriers and immense in the scrum, something that will be missed against the physicality of the South African forwards.
So where might there be some positivity about Saturdays game? Well while Ireland is missing some key players there is still a wealth of talent to call upon. Paul O'Connell (capt) leads the pack with the returning Munster captain Peter O'Mahony bringing his unrivaled intensity. Jamie Heaslip at no.8 is playing the best he has in years and will be a real threat. Rob Kearney returns to the back line and if he puts in some carries similar to those he did against New Zealand last November then he will surely ask questions of the Springboks. Sean Cronin will likely step in for the injured Rory Best and in Cronin you have a legitimate game changer. The pace of this hooker is stunning and he can break a line for fun. The new centre pairing is untested yes but individually there is real talent and promise here. Schmidt has obviously seen something he likes in these two or he wouldn't have picked them for this test.
Personally, I cannot help but be optimistic. Cautiously. Maybe it's the return of the Autumn tests, something better to enjoy instead of 'X-Factor on Ice in the Jungle'. Or perhaps it's that I have an eye on next years World Cup and win, lose or draw, this is the time to start building a team and I see much of that in Schmidt's thinking.
Prediction: With the weather forecasted to be wet and windy it's likely to be a slogfest but I fear South Africa may be just too well drilled for Ireland this time around.