Best Wishes to Paul O'Connell from John Baker of BSMG
Posted on February 9, 2016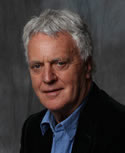 Following the announcement today from Paul O'Connell that he is calling time on his glittering rugby career, John Baker of BSMG, sports agent to Paul O'Connell since the early days of his professional career, has added his voice to the many well wishers to Paul today.
"It has been a real privilege and a pleasure to have represented Paul during his stellar career. To a consummate professional and a true gentleman, I and the whole BSMG family would like to extend our warmest regards and best wishes to Paul as he starts a new chapter of his life and my hope that BSMG can continue to work with Paul on future endeavours.
I would like to extend to Paul's parents, Michael and Shelagh my sincerest thanks for their friendship through the years and my kindest regards and best wishes to Paul's wife, Emily, and their wonderful children Paddy and Lola.
Congratulations on a legendary career Paul and best wishes for the future."
– John Baker, BSMG