Brent Pope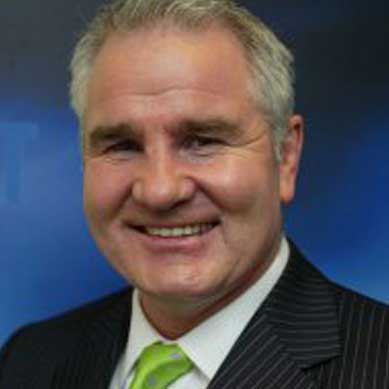 Brent Pope, a former New Zealand representative rugby player now domiciled in Ireland. A highly successful club Coach, Brent has won three national league titles with Clontarf and St Mary's, as well as the Leinster Senior Cup, Brent remains the only Leinster Coach to have ever won the national division 1 title, he has also coached at provincial level, and has played for many famous clubs and representative teams throughout the world.
Brent is better known as a rugby pundit alongside George Hook for RTE television, where this cult partnership has reached often broadcasts to over 1 million viewers. He has co hosted his own live sports show with RTE and Newstalk Radio, has a weekly rugby column with some of Irelands leading newspapers an is a regular contributor to various rugby magazines, books and radio both in Ireland and New Zealand. He has appeared on many of Irelands highest rating television shows including the Late Late Show, Turbridy Tonight, The Restaurant, No Frontiers, The Afternoon Show, TV3,The Den and last year competed as a singer in the popular Charity Eurostar.
Brent is still believed to be the only rugby player in the world to have published a series of non rugby books for children, and in 2008 was commissioned by the Irish Asthma Society to write an educational book for children, the book has been translated to many languages and was nominated for a children's book award. Brent has a Batchelor of Commerce from New Zealand specialising in property valuation and management, and he is now employed as a marketing manger for a leading overseas property development company where his work has international acclaim.
Post graduate diplomas in sports psychology, Public Relations and sports massage gives Brent a huge diversity. Present projects include publishing a book on rugby, several more children's books, a movie script in collaboration with a well known Irish author and several radio and television shows in pre production discussion. Brent is a well known after dinner and motivational speaker and has used his profile for a number of radio advertising spots. Brent's father Michael has a Queens Award Medal for services to his community in New Zealand while his mother Helen is one of New Zealand's most respected female horse breeder.