BSMG Featured Client – Brian Cody
Posted on November 6, 2014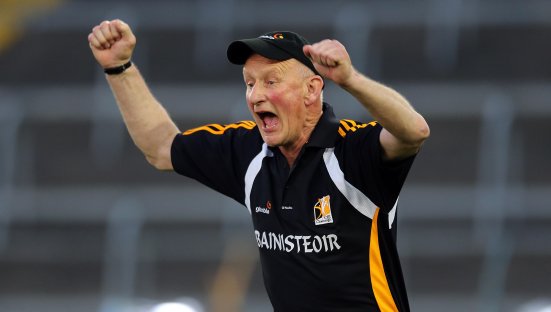 Every sport has a great sporting hero. Someone who stands head and shoulders above other champions of their sport.
Michael Jordan (Basketball), Muhammad Ali (Boxing), Kelly Slater (Surfing), Lionel Messi (Soccer), Dan Carter (Rugby Union).
Names that are synonymous with the peak of their chosen discipline. The same can be said for sporting managers.
Alex Ferguson (Soccer), Phil Jackson (Basketball), Brian Cody (Hurling).
Ireland has few, if any, sports stars or managers that have seen the success and been as dominant in their trade as Kilkenny's Brian Cody. Mention hurling and you think Kilkenny. Mention hurling managers and it is Cody that is first in peoples' minds.
Following a stellar playing career for Kilkenny in the 70's and 80's which saw him win, among other things, 3 All Ireland Senior Hurling titles and 2 Nation Hurling League titles, Cody eventually moved into management.
Taking the helm as Kilkenny manager in 1999, there began what can only be described as a dynasty of success. In the 16 seasons that have followed, so too have the accolades and silverware. Cody tasted success as a player and as a manager he has rewritten the record books. Winning is in his blood.
Cody's CV is one of the true greats of sporting dominance:
13 Leinster Senior Hurling titles
8 National Hurling League titles
10 All Ireland Senior Hurling Championship titles
Cody is unmatched in his successes as a manager and he is continuing to rewrite the history books following yet another dominant 2014 season. With 2015 only around the corner and more silverware at stake, only a fool would bet against Cody and his Kilkenny team.
For more on Brian Cody, check out his profile in the BSMG Featured Clients area HERE