BSMG interviews track star Sarah Lavin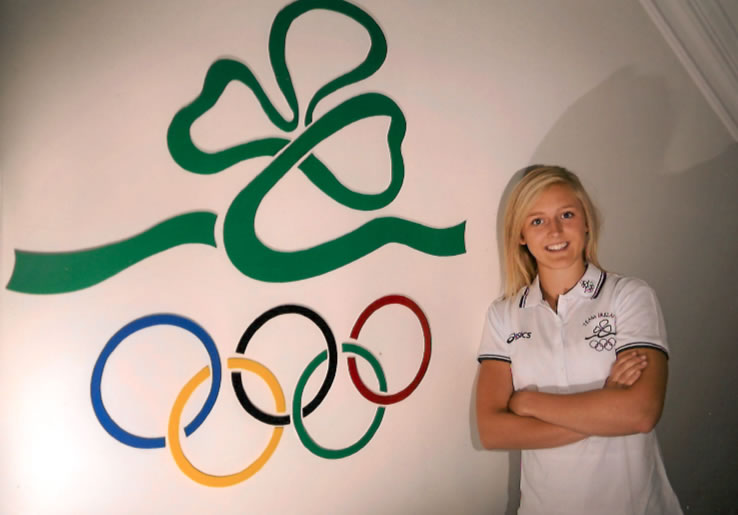 Following 2 years of stellar performances in the junior ranks of the national athletics team, this year saw Sarah Lavin hit the big time. National titles and a trip to the European Championships in Zurich in August, it's been a good year for the Limerick native.
Following a busy summer, BSMG caught up with Ireland's new queen of the hurdles to find out what she is all about.
BSMG: As a child, what did you want to be when you grew up?
SL: I always wanted to be able to fly. I used to keep testing the highest step on the stairs that I could jump from pretending that I could fly but I don't think there's such thing as a 'professional flyer'… I always wanted to run though, since I was about three.
BSMG: What is your favourite food?
SL: Chocolate!
BSMG: What is your favourite film?
SL: Pearl Harbour
BSMG: Where is your favourite place you've been?
SL: Probably Lucerne in Switzerland. They seem to have it all down with the skiing nearby in the winter and paddle boarding on the lake in the summer.
BMSG: How do you unwind?
SL: Go out for food with friends and catching up on Grey's Anatomy
BSMG: Who is your hero?
SL: I don't think I have one hero. I idolised Susanna Kallur as a child (60mH World Record Holder) and obviously watching Derval growing up was fantastic. Katie Taylor is really inspirational and I'm also a big Caroline Wozniacki fan. They all compete(d) in individual sports and achieved the ultimate goal of being No.1 in the World at some point and you have to have huge admiration for them because of that.
BSMG: Any Hobbies?
SL: Nail painting, shopping, cinema
BSMG: Any vices, bad habits?
SL: Occasionally eating Nutella out of the jar
BSMG: Any guilty pleasures?
SL: Watching Made in Chelsea…
BSMG: How do you prepare for a race?
SL: My right spike always goes on first and then my left. When I'm in the blocks I make sure my hair is tied back tight enough and that I'm ready to go.
BSMG: What advice would you have for young aspiring athletes in your sport?
SL: There are so many setbacks that nobody can prepare you for and I think that if you can maintain a positive attitude during the harder times and use them to fuel your determination it makes you a stronger athlete and individual.
BSMG: What has been your best sporting experience?
SL: Winning Silver at the European Juniors in 2013. There is nothing like standing on a podium and watching your National flag being raised.
BSMG: What was your favourite sporting event you witnessed/watched?
SL: Watching Ireland win the Grand Slam in '09.
BSMG: What music do you listen to?
SL: Everything and anything. Big fan of Hozier at the moment!
BSMG: How was your experience of the recent European Championships in Zurich?
SL: It was a really difficult championship for me. I know I didn't have any expectation going into it but I feel I under performed. I didn't have a clean race and I had to walk off the track knowing that it wasn't my best performance. It's hard because I gave the sport absolutely everything I had this year and although I did run faster than I ever have before, the stars just didn't align on the right day. It was great to finish my first senior championship with a new National Record in the 4x100m but again we were agonisingly close to making the European final (0.04sec). It was a challenging year given the success of last year but it has made me so determined for next year!
BSMG: Okay so some rapid fire questions!
BSMG: iPhone or Android?
SL: iPhone
BSMG: Apple or Windows?
SL: Apple
BSMG: McDonalds or Burger King?
SL: Burger King
BSMG: Coca-Cola or Pepsi?
SL: Coca-Cola
BSMG: Sun holiday or Snow holiday?
SL: Sun holiday
BSMG: Extrovert or introvert?
SL: Extrovert
BSMG: Dogs or Cats?
SL: Dogs
BSMG: Tea or Coffee?
SL: Coffee
BSMG: Stay in or Go Out?
SL: Stay in
BSMG: Savoury or Sweet?
SL: Sweet