BSMG introduces the Featured Client section
Posted on February 13, 2013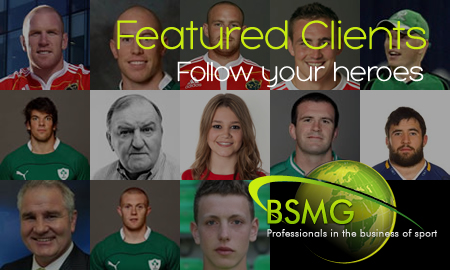 BSMG has been listening to it readers and has added a new feature to it website called 'Featured Clients'. This new section, accessible through the Clients menu or from an new home page option, showcases a different BSMG client each month.
Featuring additional client images, interviews, career statistics and successes, the featured client section helps promote our clients to sponsors and gives their fans a deeper insight into their sporting heroes.
Each month a new BSMG client will get the 'Featured' treatment with all previous features available for re-reading whenever you want.
Check out Featured Clients now.