Cody's Cats Cream Galway
Posted on October 1, 2012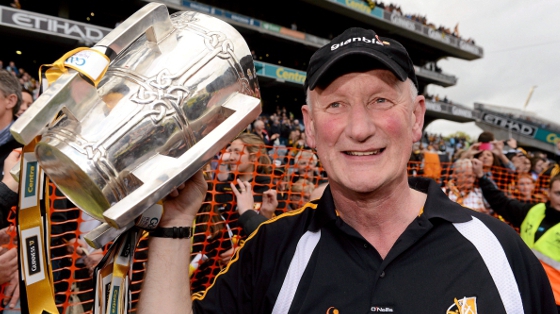 Brian Cody's Kilkenny have been crowned All-Ireland Hurling Champions for 2012, their 34th title, with a convincing 3-22 to 3-11 win over Leinster champions Galway on Sunday, Sept 30th 2012.
With stellar performances coming from Kilkenny's experienced all-stars, it marked another milestone for Henry Shefflin, who now with 9 senior All-Ireland titles is the most successful hurler this country has seen.
For Brian Cody it is his 9th All-Ireland hurling title as manager of Kilkenny. This manager and this team are re-writing GAA history and it is a privilege for us all to experience it as it happens. Kilkenny have been the dominate team of the 21st century and while nothing lasts forever it is certainly difficult to see any side challenge Kilkenny hurling as long as Brian Cody is at the helm.While much of the team now comprising of multi-title winning players, Kilkenny's winning formula appears to be Cody's ability to seamlessly bring new blood into the side each and every year.
For a while now there is no question that Brian Cody is hurling's greatest ever manager but the one question that does remain unanswered is 'How many more will he win?'. His commitment and passion to the sport appear unwavering even after all the successes he has orchestrated over the past decade. His hunger seems as strong as ever and it is hard to imagine he isn't already planning the 2013 campaign. With his record and that of his team, should we not just assume to see a sea of black and amber in Croke Park next September?