Eric Elwood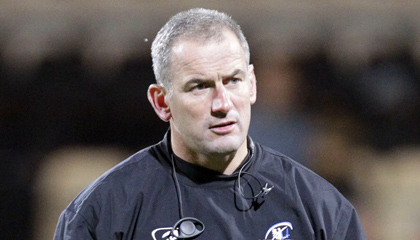 Eric Elwood is a former rugby union player and was capped first for Ireland while playing for Connacht and Lansdowne before he returned to Galwegians RFC, the club of his youth.
Whilst playing for Connacht Eric made over 150 appearances and scored a record 318 points in the Celtic League competition.
Elwood played 35 times for Ireland and a total of 296 points. This total places Elwood at number four in the all time points scorers for Ireland. He has also participated in two Rugby World Cups: in 1995 (South Africa) and 1999 (France).
Following a successful playing career Eric switch to coaching where he served as assistant coach for Connacht and coach of the Ireland U20s, before becoming Connacht head coach in 2010. Elwood held this position until his decision to resign at the end of the 2012-2013 season.