Karting star Nicole Coffey competes in Bahrain
Posted on November 28, 2012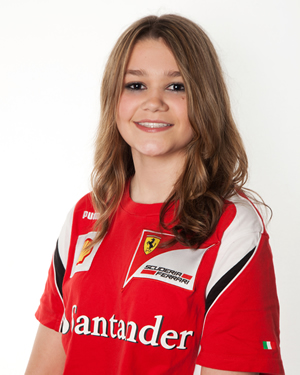 Having swept the boards at the recent Irish Karting Awards, Nicole Coffey has now set her sights on the world. Following in the footsteps of names like Ayrton Senna, Michael Schumacher and Lewis Hamilton, Nicole's progression through the sport has been a steady masterclass.
Most recently Nicole travelled to Bahrain to compete in the CIK / FIA Karting Academy Trophy. Taking into account that she was only one of two girls competing in a field of 60 of the worlds most talented young karting drivers, whatever way you cut it, Nicole's 6th place finish can only be described as stellar.
For Nicole this step up in competition was the perfect chance to benchmark her skills and talent against the worlds top drivers and based on the results it is clear that she is well placed among the very elite drivers in her class.
With a history of male dominance in the world of motorsport, Nicole has rightly ignored this statistic. Hours of practice and dedication to her sport has seen her continually improving and putting her competitors to the sword on the track.
Make no mistake, Nicole Coffey is a rising star not only in Irish motorsports but also in the world of motorsports.
Check out Nicole in action here…