Kevin O'Brien is headed to the Carribean
Posted on June 13, 2013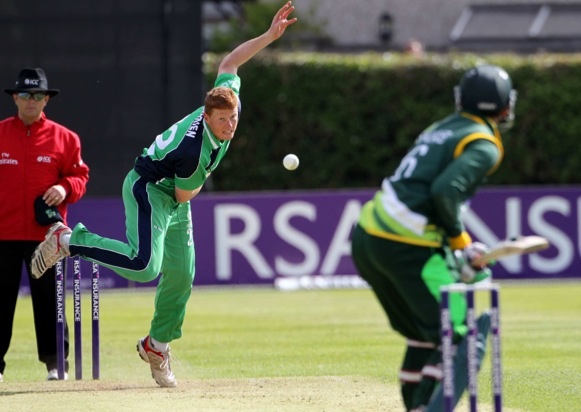 Kevin O'Brien is a man in demand. Drafted by the Trinidad and Tobago franchise, the summer Kevin will complete with and against some of the world's elite in the inaugural Caribbean Premier League to be held in the West Indies.
This will be the Railway Union man's second appearance in an overseas T20 league following a successful period at the Bangladesh Premier League earlier this year. O'Brien's sparkling form this year has seen him standing out in performances Ireland, Leinster and Railway and he will again be keen to showcase his talent on the world stage again.
A total of 24 matches will be played in the competition that starts on July 30 and ends on August 24. O'Brien will not miss any Ireland matches during the period he is away in the Caribbean. He has been selected in a strong squad that includes New Zealand's Ross Taylor and a plethora of West Indian internationals including the Bravo brothers, Adrian Barath, Fidel Edwards and Sulieman Benn.
Best of luck Kevin from all at BSMG.