Malcolm O'Kelly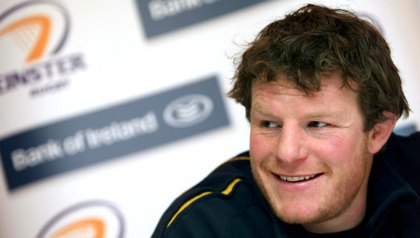 Malcolm O'Kelly is a true giant of Irish rugby, both physically and figuratively. At 6′ 8″, 119kg, he was quite the imposing figure when he took his place in the second row. A talismastic member of the Ireland set up for 11 years, Malcolm made his debut for the national side in 1997 against New Zealand. Such was his dominance in the lock position for Ireland that he became Ireland all time caps leader in August 2005 when he won his 70th cap against Scotland in the 6 Nations. He went on to win a total of 92 caps. He was also a member of the British and Irish Lions in 2001 and 2005, earning 5 caps. A further 5 caps were won representing the Barbarians between 2000 and 2010.
Malcolm's club career saw him line out for Leinster and London Irish, winning a total of 239 caps (183 for Leinster and 59 for London Irish). Malcolm has the honour of being the only player to play in every Heineken Cup tournament from it's start in 1996 to his retirement in 2010.
His career saw him win a 6 Nations grand slam, the Heineken cup, the Magners League(3) and 5 Triple Crowns.
A recipient of a B.A in Engineering from Trinity College, Dublin, Malcolm is a supporter of the children's charity Plan Ireland and is a committee member of the rugby sevens club, Shamrock Warriors RFC.