Mike Prendergast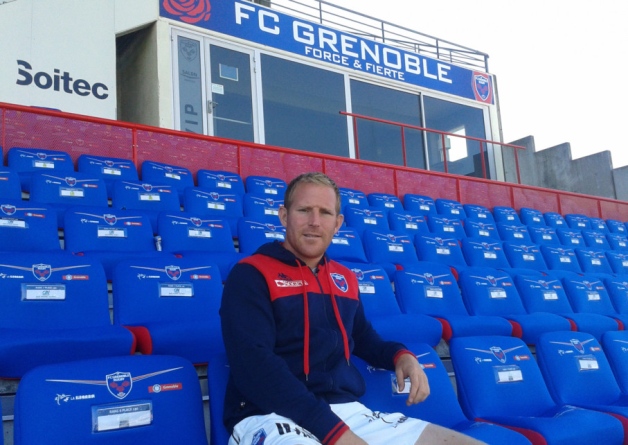 Date of Birth: 21/05/1977
Height: 1.80 m
Weight: 84 kg
Position: Scrum half (Player) & Skills Coach (Admin)
Current team: Grenoble Rugby
Position: Backs Coach (formerly Skills Coach)
Mike Prendergast the player spent two spells at Munster and another at Gloucester. He has also spent time playing with the French side Bourgoin. It has been his recent management and coaching roles however, that have seen Mike's class and calibre rise to the top.  In his first season as Young Munster's player/coach he guided the team to promotion to Division 1A, in addition to the Munster Senior Cup champions.
Following four seasons as Young Munster's Director of Rugby, Mike accepted the position of Skills coach with French Top 14 side Grenoble in April 2013. Speaking at the time Mike said "I'm delighted to be joining such an ambitious Top 14 club in Grenoble."
He further added, "This is an exciting challenge as it is a different culture, language and environment but one I'm really looking forward to. Having previously played in France I have the experience of the Top 14 and how competitive and rigorous the league is, but equally fully aware of the influx of new and exciting world class players."Having been to Grenoble and seen the set-up, and met with the coaches players, I have been very impressed with their approach and not surprised with the good season they have had so far."
Following a successful transition to his coaching role, Mike was rewarded with a promotion to Backs Coach in January 2014, under new head coach Bernard Jackman.Prendergast is now regarded a rising star in the group of new Irish coaching talent working within the French rugby leagues.