Nicole Coffey awarded The Echos Amateur Sports Star Award for November 2012
Posted on December 11, 2012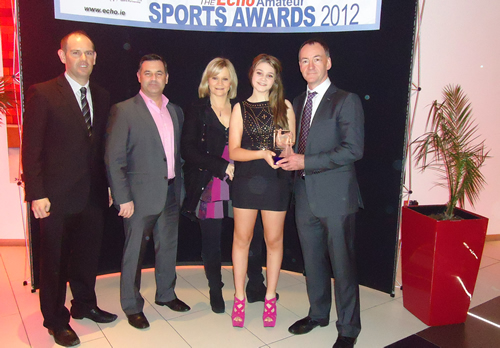 Nicole Coffey capped off a great season of karting with yet another award in an already award laden year. Following her exceptional 6th place finish at the recent CIK/FIA Karting Academy Trophy in Bahrain, The Echo, one of Dublin's most popular newspapers, awarded their Sports Star of the month awards to Nicole for November.
One of the youngest winners of the award, at 14, Nicole has truly made her mark on the karting world this year. Domination of the Irish karting scene in her class has seen her win multiple accolades on the seasons karting circuit and representing Ireland at the world event in Bahrain was a fitting reward for her domestic performances. As one of only 2 girls in a field of 60, her 6th place finish is just another nail in the coffin of the 'male sport' stereotype.
So with the door closing on 2012 and another award for the already stuffed trophy cabinet it would appear there is just no stopping Nicole Coffey. While most teenagers spend their time on Facebook and Twitter and oogling One Direction posters, Nicole is perfecting her art, an inch off the tarmac beside a red hot engine, loving every second.