Normal Service Resumed?
Posted on August 23, 2012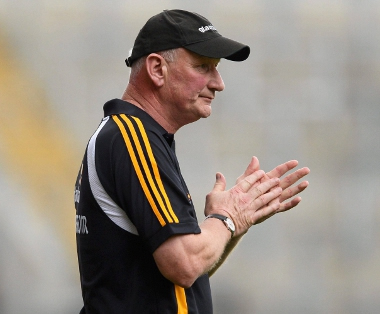 Following their defeat to Galway earlier this summer in the Leinster Hurling Final, many questioned whether Kilkenny were still the side of old, that all dominant team that for the last 7 years has been laying opponents to waste with a clinical ease.
Kilkennys semi final against the reigning All Ireland champions, Tipperary, was, in Brian Cody's words, "just good manly stuff".
Finely poised at halftime, Cody once again worked his magic as the second half saw his team start as if possessed and any questions that lingered from that loss to Galway were soon forgotten. Scoring a massive 3-15 in the second half, Kilkenny brushed aside Tipperary in a display that has become a trademark of Brian Cody's team.
At the final whistle Kilkenny booked their place in the All Ireland Final on a scoreline of 4-24 to 1-15. Speaking to RTE's Clare McNamara about the win, Brian Cody admitted,
"It's a very satisfying win. At half-time I think we were a point down and obviously a huge game in front of us and we settled well in the second half and obviously we got goals, which are crucial in a game like that, and we probably got very good goals as well.
"Very satisfying. But the prize for today is to get to the All-Ireland final and that's where we are, so it's a serious job ahead."
"We played very well in the second half. It can turn on nothing sometimes.
"You couldn't see that performance coming, really. But we had scored one goal and created another good goal chance in the first half, which we didn't take, and their goal, I would feel, was preventable.
"We were going pretty well in the first half but we certainly upped the gear in the second half and we did play very well for sure."
Now with a repeat of the Leinster Final standing in the way between Cody and what seems like an inevitable destiny, the doubters are now asking whether this Kilkenny side is in fact the greastest ever.