Peter Stringer named Sale Sharks Play of the Year
Posted on April 29, 2016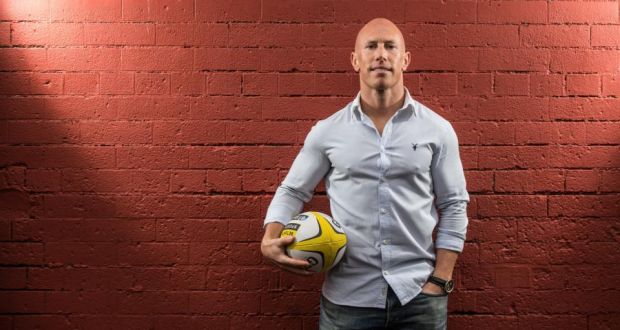 Since Peter Stringer departed Munster back in 2011 for a loan spell to English Premiership side Saracens, he has been an enduring example of commitment, endurance and professionalism.
Following loan spells with Saracens and Newcastle, Stringer made his loan move away from his beloved Munster a permanent thing. Signing for Bath, Stringer spent two seasons with southern club. Then in 2015 he signed for Sale Sharks and has continued his long career at the heart of every scrum and ruck, digging out the ball and directing his side like a general on the front line.
This week, the ever young 38 year old was named Sale Shark's Player of the Year in recognition for his effort and impact on the Premiership side currently sitting in fifth place in the table with two games remaining.
Having played over 1200 minutes this season, Stringer has recently been awarded a further one year contract extension which will see him competing at the very top of his profession as a near 40 year old.
To understand just how exceptional the Cork man's longevity is in the sport you only need to look at his game stats. With nearly 330 club games in the highest leagues and a further 103 international caps between Ireland, the Ireland Wolfhounds and the Barbarians, the 38 year old has pretty much done it all.
A professional from 1998, he is now competed and beating players who were not even born when he signed his first professional contract.
With no signs of him slowing down, or aging for that matter, it is testament to his professionalism and commitment that he is one of the most enduring professionals ever and when he does eventually hang up his boots, will have amassed over 450 games as a professional, something that few, if any, could even come close to claiming.
From all at BSMG, a big congratulations Peter. You are certainly one of Ireland's finest ever exports and here's to another year at the top.