RTE Radio 1 Sports Interview with Nicole Coffey
Posted on April 24, 2013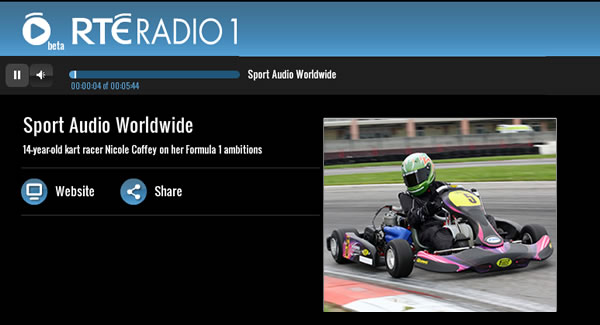 On Saturday April 20th 2013, Des Cahill and Joanne Cantwell of RTE Radio 1 Sport interviewed Ireland's karting queen Nicole Coffey.
Listening to Nicole speak of how she came about karting and her focus and determination for the future, you can't help but wonder does Ireland have a genuine prospect for Formula 1 in the years ahead.
Listen to it HERE and decide for yourself. You just can't help but be hugely impressed.