Rugby: The Autumn Internationals are upon us
Posted on November 5, 2013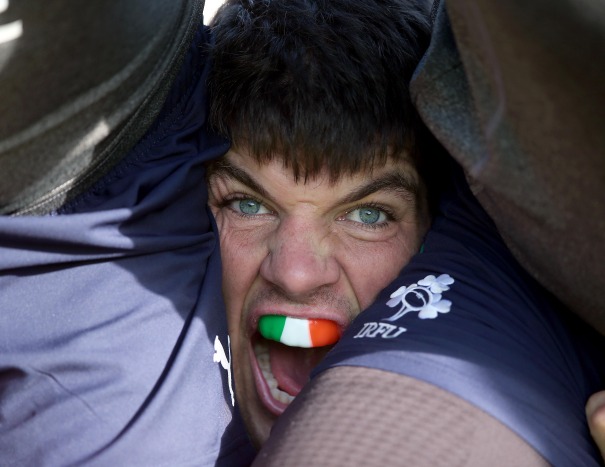 It's getting colder, darker and wetter. The Irish winter is arriving at a pace. What better way to kick away the gloom than with another epic Rugby Autumn International series!
This year Ireland is all about change. A new manager, backroom changes, a new style of play (?) and a new generation of talent coming through. Times are both exciting and terrifying for Irish Rugby. There are many questions to answer. Will Joe Schmidt successfully bring his barnstorming Leinster style to the international team? Who will be captain? Will the old work horses of O'Driscoll and O'Connell be fit in time to line out? Will there be new caps blooded?
Many questions but age old adversaries in the form of Samoa, Australia and New Zealand. Where Declan Kidney's first game as manager was against the second tier side of Canada, this time around Joe Schmidt faces a far more daunting start. Three teams ranked above Ireland in the international standings, three southern hemisphere sides, two Tri-Nations sides, one team Ireland has NEVER defeated.
With game 1 against Samoa on Saturday November 9th, all eyes will be on the Aviva Stadium. Ireland the team, as well as Ireland the nation, will be expecting nothing short of a victory against the Pacific Islanders. A physical and bruising encounter is expected as always but this time Samoa will certainly be coming to the gain line will the expectation of claiming a big scalp. They will see this game as one they can go out and win. Ireland will certainly need to bring a cohesive, physical and flowing performance if they are to give Schmidt his first victory in charge.
From there it does not get any easier. Australia, smarting from their British and Irish Lions defeat and now also hurting from their recent loss to England, will be looking  to return to winning ways. With Ireland having defeated Australia a number of times in recent outings, the Wallabies will be up for this game so as ever against the men in yellow, this is not going to be a victory easily won.
Being positive, let's say Ireland are 2 for 2, are as injury free as you could hope for and the Joe Schmidt style of play is in free flow. This then tees up the other old enemy – New Zealand. Ireland has come close, so close, in the past to finally breaking the duck and this time around will be all the more meaningful. Brian O'Driscoll has already stated this is his last season so this is the last chance for him to finally add a victory over the All Blacks to his CV. The Last Chance! And New Zealand will know it. It is going to be talked up from now until match day and you can be assured that rather than rolling over in the name of nostalgia, the All Blacks are going to come out guns blazing, more competitive than ever to deny that piece of history we all crave so bad. O'Driscoll and Ireland will need to earn this victory, every yard and every point.
Let the games begin!