Sarah Lavin takes gold and a silver at the Glohealth Championships 2014
Posted on July 21, 2014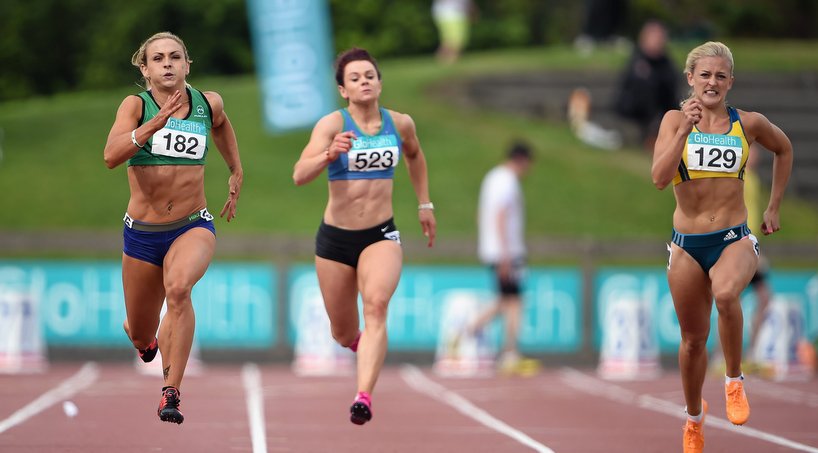 Sarah Lavin leaves 2014's GloHealth Track and Field Championships with a gold, a silver and a 'B' standard qualification time for forthcoming European Championships. Not a bad weekends work at all.
On Saturday, while the country basked in the summer sun, Sarah was breaking new ground as she dropped personal best in the 200m down to 23.65 seconds. This was enough to comfortably secure her finals berth and also achieved the B standard time for the European Championships, to be held in Zurich, Switzerland next month. The final saw Kelly Proper of Ferryback AC take the victory with Sarah second. This was a very strong performance as it proved Sarah's speed over the flat and was excellent preparation for her favoured event, the 100m hurdles, lining up on Sunday.
With her speed dialled in Sarah underlined her status as Ireland's leading female sprint hurdler. Coming into the event ranked #1 she eased to gold in a time of 13:48, over second clear of her nearest rival. Things continue to go from strength to strength for Sarah.