Sarah Lavin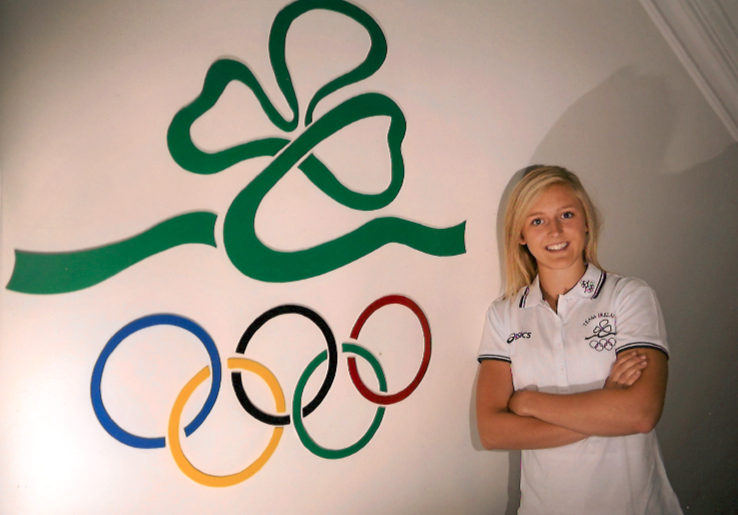 Since 2010 Sarah Lavin has been building towards greatness and now in 2013 she has unlocked the door and is about to burst through.
 In 2011 she made her first real mark on the international circuit by  finishing 3rd in the European Youth Olympics in the 100m Hurdles in Trabzon, Turkey, topping off an excellent performance by breaking the National Youth Record (u18) setting a time of 13.62 seconds.
In 2012, Sarah suffered heartache when she fell in the semi-final of the World Junior Championships in Barcelona where she was on her way to a world final. However, it was a rather interesting year as she had previously equalled Derval O'Rourke's 60m Hurdles National Junior record (u20). She was then offered many scholarships to the States and in September 2012 decided to go to Princeton University in New Jersey for academic reasons. In December she broke the Princeton University 60m Hurdles record. However that same year Sarah decided to return home to her dedicated coach Noelle Morrissey to focus primarily on her athletics career.
2013 has been a stellar year for Sarah. On the indoor circuit she broke the National Junior Record that had been previously held by Derval O'Rourke. She then proceeded to win the National Seniors Title indoor and out. Not to end it there Sarah has had various wins in Palafrugell – Spain, Geneva – Switzerland and  Mannheim – Germany.
It culminated an the European Junior Championships in Rieti, Italy where Sarah won Silver and broke the National Junior Record yet again. This has seen Sarah's ranking jump to 5th in the world as a junior, behind an American and a Jamaican.
 Sarah's accolades include:-
– National Senior 100mH and 60mH Champion
– National 4x100m Record Holder
– European Junior 100mH Silver
– National Junior 60mH and 100mH Record Holder
– European Youth Olympics 100mH Bronze
The future is very bright for Sarah Lavin. We at BSMG are proud to represent her and are excited to see just how far she can go. Could she be our next Olympic medalist? We will not bet against it, that's for sure.