Seán Doyle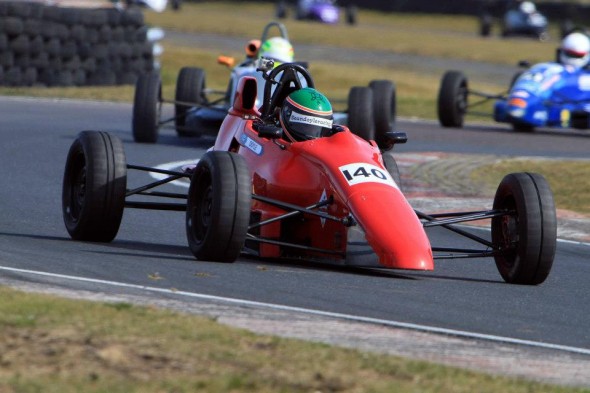 Seán Doyle is another of Ireland Motorsports' new and exciting young drivers that is currently making a name for himself both home and abroad.
Seán has just finished his first season racing in the Global GT Light, finishing runner-up in the championship with three wins and five seconds and one third position in  13 races.
In 2013 Seán made the switch to Formula Ford 1600, the single seater car that has seen so many F1 drivers learn their trade. Seán has his sights on big things this year and plans to take on this new challenge with some selected UK rounds. Already this season Seán has finished a very credible 7th and impressive 4th in the first two races of the season.
Make no mistake, Seán is a name for the future. Perhaps we will once again see an Irishman back behind the wheel of an F1 car in the future.